Do you need to update your conveyance technology?
Has your business expanded so you need a new silo or hall constructed? Would you like to deal with only one provider for a complete end-to-end solution? Partnering with STEROS makes updating or expanding your business easy and stress-free.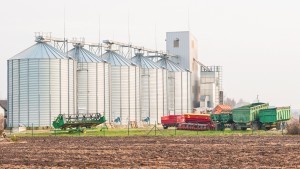 We can produce any unit or part you need – cyclo fans, bucket elevators, chain conveyors, belt conveyors, funnel silos, flat-bottomed silos – high quality and well-designed construction solutions will ensure that all the parts of your business work seamlessly together to deliver efficiently. And, our unique smart software ensures all upstream and downstream units are in constant 'dialogue' with each other – regulating your drying as conditions change in other parts of the system.
Businesses are like puzzles – unless all parts fit together with exact precision you can encounter problems, and higher costs in the long run. I love puzzles, and that's why I love partnering with my clients to figure out just what they need. Every day at STEROS is a challenge – but when all the pieces come together for a client there's no better feeling.
Michael Phillips, CAD Design Engineer, STG
Built to last and withstand changing weather conditions, customized construction will mean less maintenance costs in years to come, and a system that delivers on your unique drying needs.
Take the hassle out of your business construction and let us partner with you to find your completely customized end-to-end solution – contact a STEROS customer partner today.