Whether you are a small dairy farmer, or a large business harvesting thousands of tons of maize a year, we will work to find the right drying solution for you.
At STEROS we understand that vegetables, grains, corn, and seeds need to be dried with the utmost precision – a gentle touch at low temperatures is vital to you getting the most from your products.
Biogas: Cost-saving Clean Energy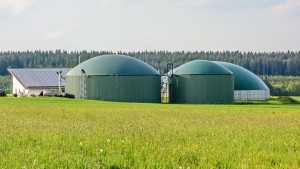 Many farmers are now complementing the cultivation of their food crops by using on-site plants to create clean and renewable biogas – an energy source that can help heat your public buildings and even be used to operate a STEROS belt dryer, saving you money to grow your business.
The end result may be animal feed you can sell wholesale, fertilizer you can sell to neighbouring businesses, or a final product that will end up on the shelf of your local supermarket – whatever the desired outcome, our experienced team of engineers will design a unique and efficient solution for your business.
Agriculture is at the heart of what we do, and it's such a varied industry. When we visit the farms and production sites you realize just how pioneering the industry is – traditions matter, but they are always looking for more effective solutions. It's why I work at STEROS – to work alongside people at the forefront of the sector.
Sebastian Nesor, Technical Director, STEROS Trocknungstechnik GmbH
STEROS is more than drying solutions – we can build bunkers, silos, and halls to meet your construction needs – find out more.